Statute-based and case-law based research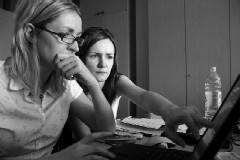 Having UK educated professionals helps us in culling out only the required information out of the oceans of information available there.
We use the following sources for legal research:
Reference material provided by the client
Various bare Acts, Rules and Regulations framed by the UK Government and Departments
Legal journals, subscribed in print as well as many on internet
Case law resources on internet
We also provide following services:
Brief writing;
Memo writing;
Second opinions;
Articles writing (This may be for your Newsletter or for any other purpose)
Updation on latest developments in a particular legal area.
We have successfully and consistently achieved over 60% savings to most of our law firm clients of UK.